Search Constraints
1 - 2 of 2
Number of results to display per page
Search Results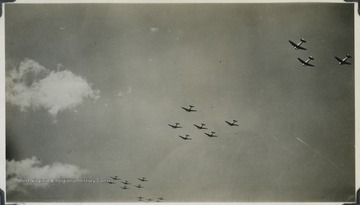 IDNO:

051995

Title:

Flight of Bombers in Hawaii

Date:

ca. 1940

Description:

A fleet of U.S. bomber airplanes fly across the sky. The photograph comes from a U.S.S. West Virginia Scrapbook.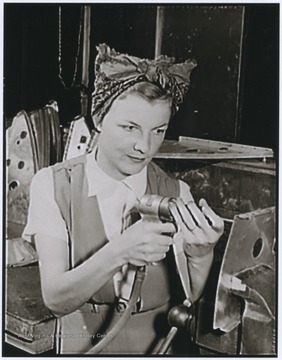 IDNO:

052258

Title:

Fern Evans in West Coast Aircraft Plant

Date:

1942/05

Description:

Fern Evan's husband, GM3e Woodrow W. Evans was killed aboard the U.S.S. West Virginia during the Japanese attack on Pearl Harbor on December 7, 1941, leaving Fern to support herself and their 20 month old son. Subsequently, Mrs. Evans was employed at a West Coast aircraft plant. She's shown here working on a radio bracket for a bomber.