Search Constraints
Number of results to display per page
Search Results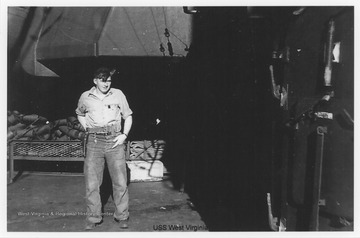 IDNO:

051886

Title:

Unidentified Member of U.S.S. West Virginia Crew

Date:

ca. 1944-45

Description:

Photos are from an album belonging to a crew member of the U.S.S. West Virginia. William Wright, Radio Technician 2C, was on the ship from 1944-45 and saw action at Leyte Gulf, Iwo Jima, and Okinawa.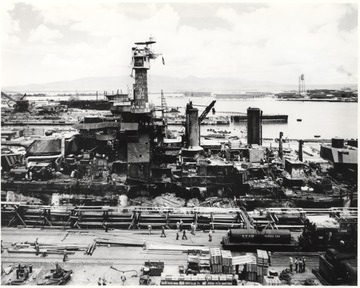 IDNO:

049563

Title:

Severely Damaged U.S.S. West Virginia After December 7th Attack on Pearl Harbor, Hi.

Date:

ca. 1942

Description:

Men inspect the damage after the infamous Japanese attack. The "Wee Vee" as the ship was affectionately referred to, was raised from the bottom of Pearl Harbor where she was moored during the attack and towed to dry dock for repairs.