Search Constraints
1 - 2 of 2
Number of results to display per page
Search Results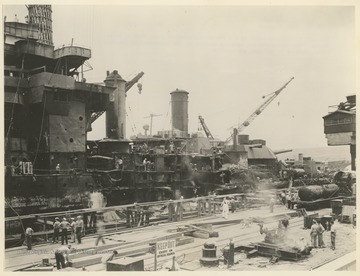 IDNO:

052338

Title:

U.S.S. West Virginia in Dry Dock, Pearl Harbor, Hi.

Date:

1943/05/25

Description:

"The W. Va. is shown as she was photographed at a dry dock in Pearl Harbor. The battleship was severely damaged in the Japanese raid Dec. 7, 1941. Damages to her sides are visible."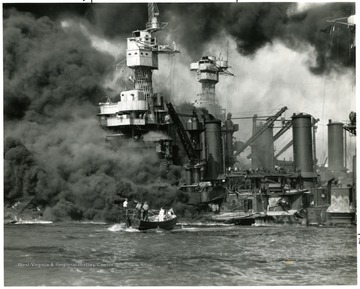 IDNO:

001490

Title:

Crew Rescuing Men of the U.S.S. West Virginia During the Attack on Pearl Harbor

Date:

1941/12/07

Description:

Picture of crew rescuing men of the U.S.S. West Virginia during the attack on Pearl Harbor. Credit Line Navy Department 80-G-19930.